Save $40 | Holiday Sale Ends Today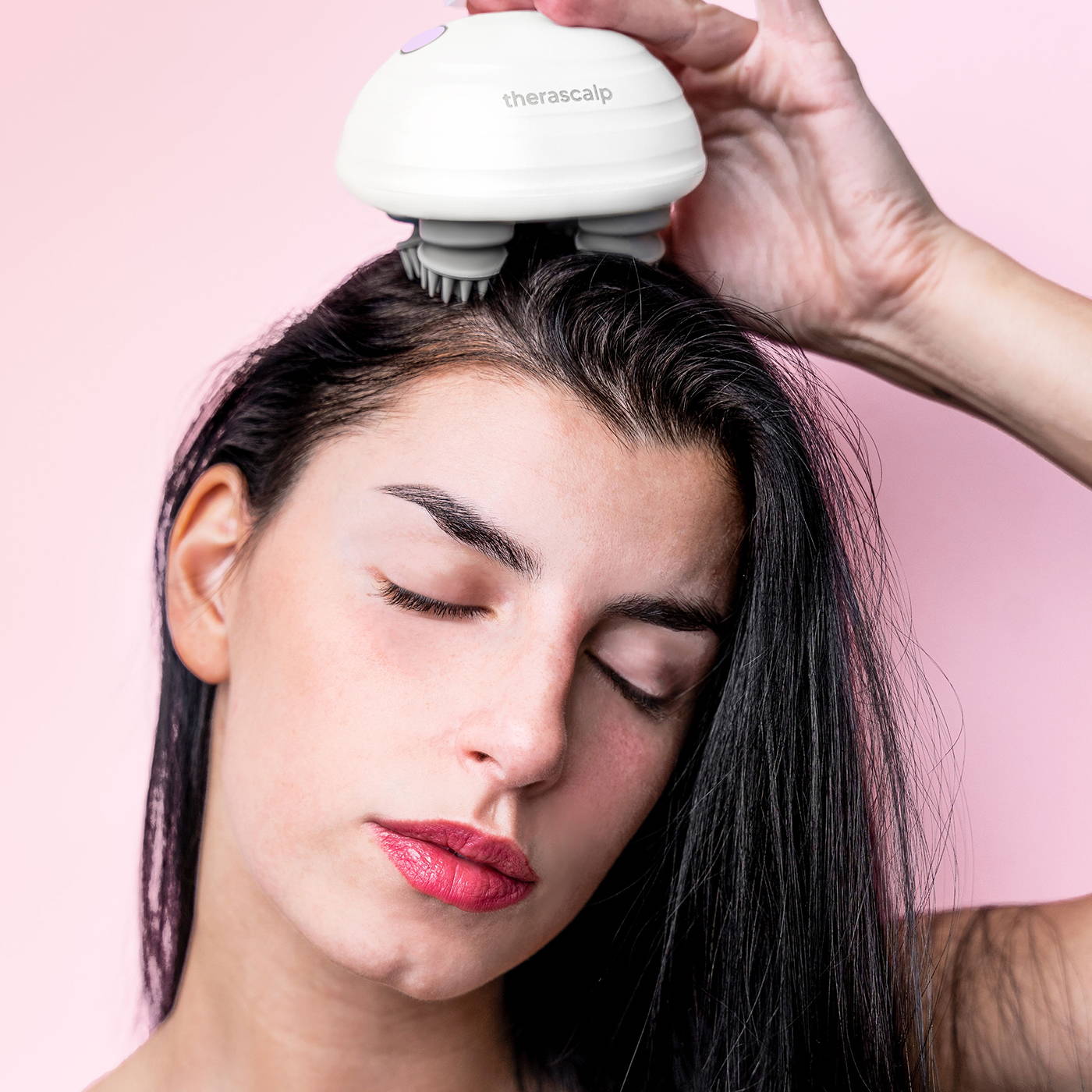 The Therascalp™ stimulates hair follicles, promotes hair revival, and encourages blood circulation to the scalp with the distinctive 360-degree rotation which results in thicker and healthier hair.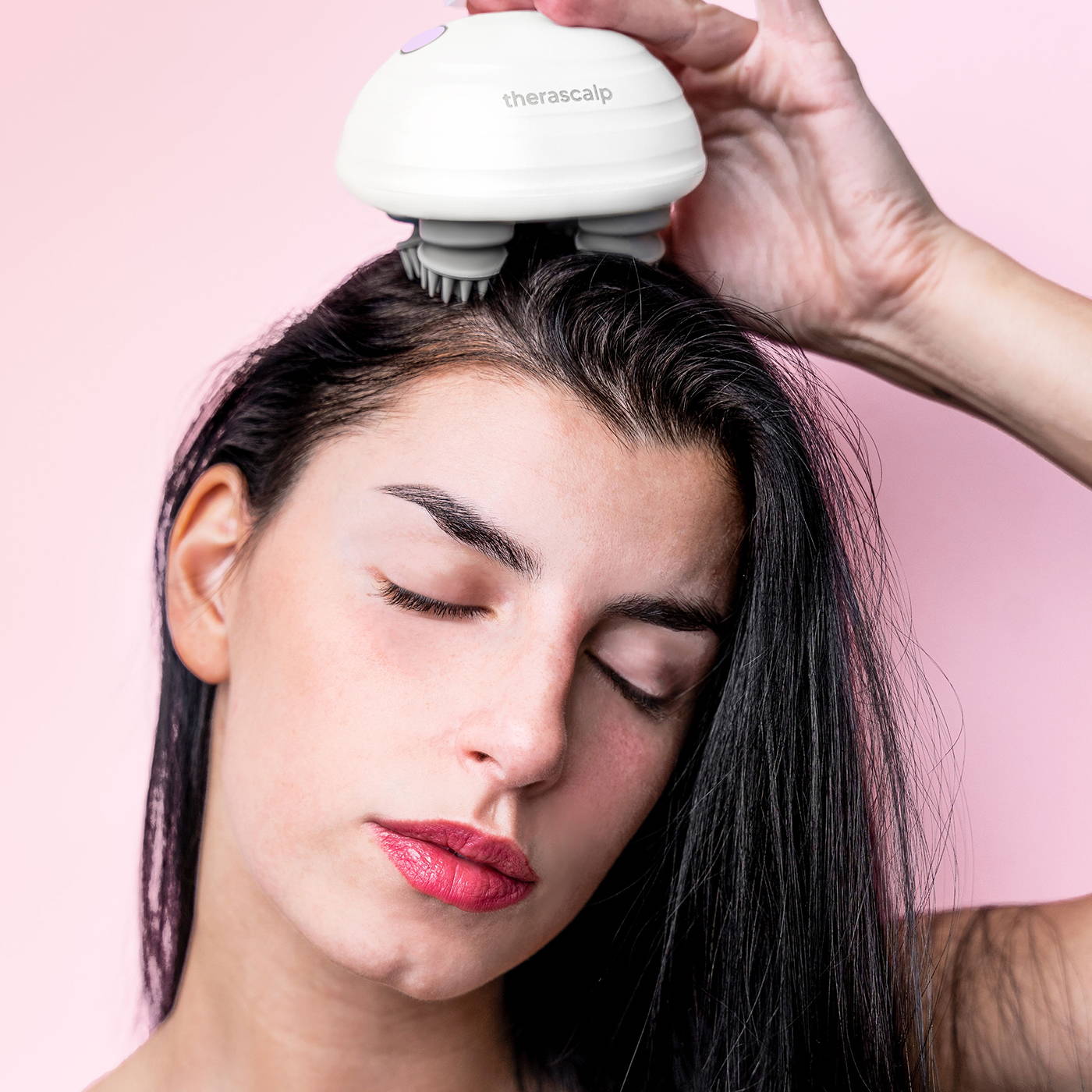 The Therascalp™ provides a one-of-a-kind experience when you need to relax or be pampered. The soothing 4-tentacle massage technique stimulates calmness and reduces tension, so you can live a happier and healthier life.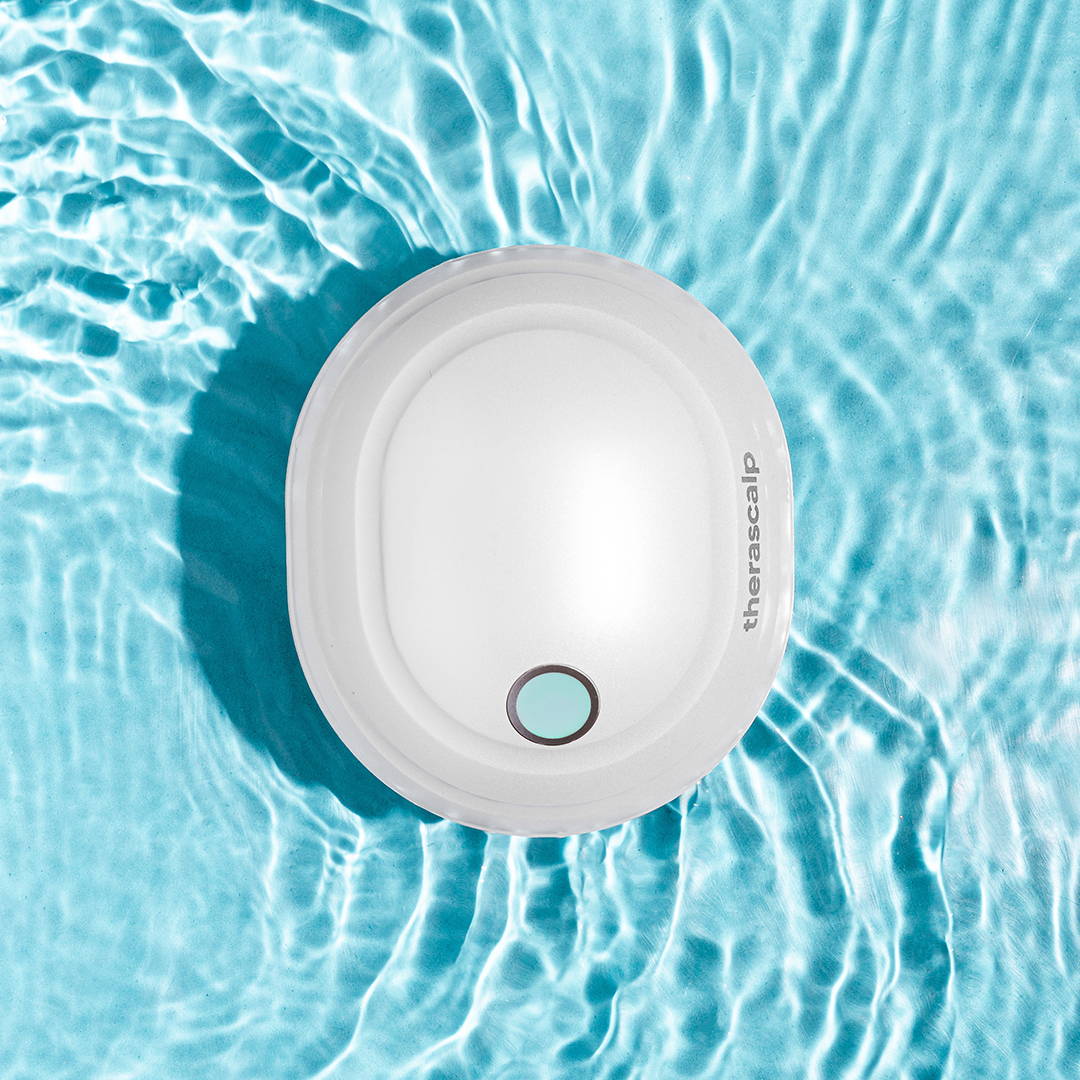 The Therascalp gently massages the head to provide massage relief & relaxation. In as little as ten minutes a day, users will find reduced tension, improved hair health, and minimized headaches.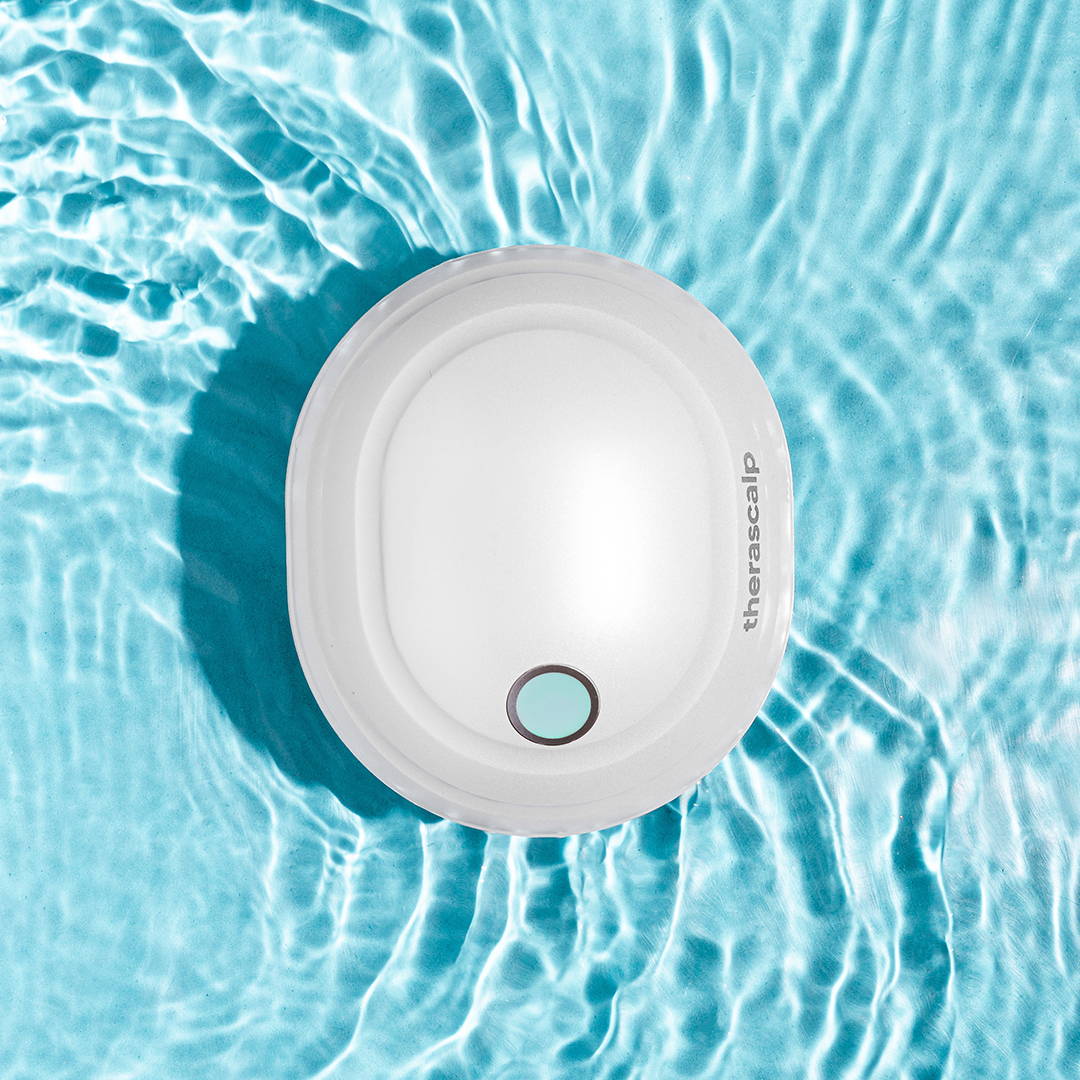 Frequently Asked Questions
There are plenty of benefits of using Therascalp! In only a short amount of time, Therascalp will help stimulate hair grow, reduce headaches, decrease anxiety levels, minimize fatigue, and promote relaxation.
No, the Therascalp will not tangle your hair, you can enjoy a premium massage experience without the worry of having a bad hair day.
Can I use it in the shower?
Of course! The Therascalp is completely waterproof and it's fully functional on both dry and wet hair.
How does it work on my scalp?
Stimulating blood circulation to the head has significant benefits. Therascalp uses massage relief technology to promote blood circulation to the scalp. As blood begins to circulate around the head, more benefits can be found.
Therascalp has no negative side effects. You can use Therascalp daily to reap the incredible benefits it provides.
For healthy hair growth we recommend using it at least 10 minutes per day.
The Therascalp comes with an easy-to-use magnetic USB charger. When the device is on, the red light indicator will flash slowly when the battery power is low.
Anyone! Anyone who wants healthy hair growth and loves to relax can use Therascalp. It's portable and easy-to-use, so you can enjoy it at home or on-the-go.
When should I not use it?
Do not use the Therascalp if any of the following applies to you:
Do not use the device if you have previously received surgery to the massage area.
Do not use the device if you have any discomfort such as skin injury, swelling, inflammation and bruising to the massage area.
Do not use the device if you have heart disease or a history of heart disease, acute disease, skin disease, malignant tumor or any other abnormal physical symptoms.